What is the Transaction List?
The Transaction List is the heart of Scantek's VOI Platform - the first page that users see after logging into our Management Portal. The list enables Users to:
Review VOI results
Search VOI results
Filter VOI results
Send VOI requests (In Person, Manual and Remote)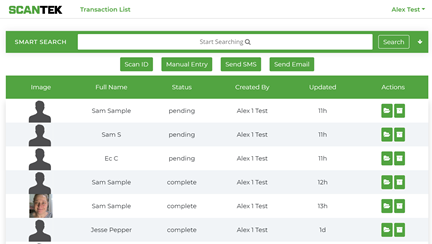 Clicking on your organisation's logo in the top left-hand corner of each page, shown here as the Scantek logo, will return you to this point.